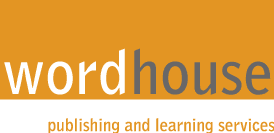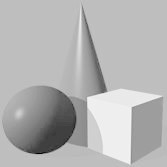 Publishing support solutions for education and training providers
Call Stephen Wellings now: +44 (0)7958 490936 or email: stephen@wordhouseonline.com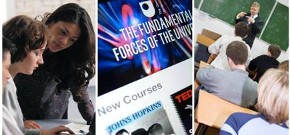 Distance & E-learning Providers
| | |
| --- | --- |
| | Distance and e-learning projects we have worked on include those we carried out for: |
Chartered Institute of Internal Auditors

On behalf of Echelon Learning, Wordhouse managed the initial development and annual revision of a complete programme of distance and e-learning materials for students preparing for the CIIA's qualifications at Diploma and Advanced Diploma levels.
Chartered Institute of Public Finance and Accountancy

On behalf of Echelon Learning, Wordhouse managed the design, authoring, editing, desktop publishing, production and distribution of over 2,000 hours' worth of text-based open learning material for CIPFA, the leading public sector accountancy body. The materials comprised open learning study guides, revision guides, question banks and textbooks for each of the ten examinations (plus case study and project) which CIPFA students must pass to qualify for membership of their professional body. More than 5,000 A4 pages of learning materials were developed, at the equivalent of first year degree level, and they were updated by Wordhouse annually.
| | |
| --- | --- |
| During the initial development of its e-learning MBA programme, by its in-house development team, Henley Business School called on Wordhouse to help. Wordhouse's role was to copy-edit the materials for grammar, punctuation, consistency and conformity to house style. On certain modules, more substantive editing was involved, to ensure that the materials met HMC's stringent requirements concerning technical accuracy and narrative style. Finally, Wordhouse identified materials requiring copyright clearance. The first modules came out on time. | |



Eight e-learning modules were produced over an intensive eighteen month period.

Global university textbook publisher

One of the world's largest publishers of unversity textbooks asked Wordhouse to help design and develop its new e-learning courses aimed at degree-level students in business and management. Wordhouse helped at the instructional design stage and subsequently commissioned, managed and edited the material ready for handover to the publisher's e-learning production vendor. Eight e-learning modules, comprising well over a million words of text, were produced over an intensive eighteen month period.
| | |
| --- | --- |
| The Business School, one of the largest faculties within this rapidly developing University, commissioned Wordhouse to develop and produce modular study guides for different versions of its e-learning MBA. Wordhouse is currently involved in the revision and updating of the study guides. | |
| | |
| --- | --- |
| Page from one of the learning packs produced for the University of Sunderland | Wordhouse is currently providing project management and editorial services for the development of a wide range of distance learning courses being re-launched by the University of Sunderland's Business School. Over 20 modules are being developed, for a range of BA (Hons) courses on business and business-related subjects, and an international MBA, for delivery in print and online. Wordhouse is sourcing and commissioning suitably qualified authors, managing them through the writing, reviewing and editorial processes, and delivering finished learning modules to Sunderland for onward delivery to students on the Sunderland campus as well as via Sunderland's overseas partner institutions. |