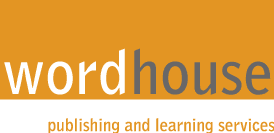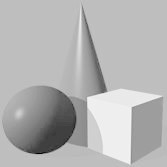 Publishing support solutions for education and training providers
Call Stephen Wellings now: +44 (0)7958 490936 or email: stephen@wordhouseonline.com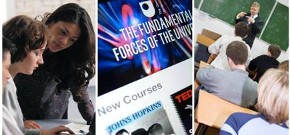 Case studies of textbook projects we have worked on include:


Take a look at the case studies below, or check out our learning content pages for more information about how we could help you develop textbooks and related resources.

'This has proved a very successful working partnership.'



'We needed a reliable, professional and expert organisation to support our in-house team. When we spoke to Wordhouse, we were very impressed with their pedigree.'

Bob Wood, Publishing Manager, Nelson Thornes




Double-page spread from one of the Nelson Thornes GCSE textbooks


Rapid development of textbooks

The challenge

Nelson Thornes needed to produce a substantial portfolio of new textbooks and supporting materials to support AQA's revised GCSE specifications in more than 50 different subjects. The new books had to hit the market on time, which called for lightning-fast development schedules. Nelson Thornes did not have sufficient in-house staff to achieve this challenge, or time to recruit and train new team members.

'This is a very ambitious publishing project,' said Nelson Thornes' publishing manager Bob Wood. 'We needed a reliable, professional and expert organisation to support our in-house team. When we spoke to Wordhouse, we were very impressed with their pedigree.'

The solution

Wordhouse collaborated with Nelson Thornes in a number of ways and carried out the following key roles:

identifying and commissioning authors and subject advisors
managing the authors through the writing, reviewing and revision process
editing and developing the draft materials to ensure instructional effectiveness.

Each book was conceived and planned as an extended sequence of four-colour, highly illustrated double-page spreads – as in the example from one of the textbooks shown above left. But they were not stand-alone books. The GCSE specifications called for 'relevant and engaging content', with student and teacher print and digital resources to match.

In total, Wordhouse developed 11 of the new books. Each was meticulously planned, including how they would interact with the corresponding digital resources for the subject area. Where necessary, Wordhouse carried out market research to test the commercial viability of the book. Wordhouse also steered the books through Nelson Thorne's internal investment procedures, providing evidence of profitability and feasibility, using in-house proposal and project validation processes.

Project management was equally detailed. Wordhouse managed a large and disparate team of authors, editors and AQA advisers throughout the writing process, right up to the point of handover to Nelson Thornes' production department. Wordhouse's project management and development editing expertise ensured the books' fitness for purpose and instructional effectiveness.

The result

The flexibility provided by Wordhouse allowed Nelson Thornes to temporarily increase editorial capacity to meet intense production schedules. The eleven books were published on time and within budget, meeting the highly detailed and demanding specifications set by AQA.

The testimonial

Bob Wood said: 'This has proved a very successful working partnership. As well as fulfilling the brief, Wordhouse has kept us informed at all stages, providing us with tracking information and meeting us face-to-face as necessary. They have also made valuable suggestions for improvements.'
Interim management of university textbook portfolio

Wordhouse provided a six-month, in-house interim editorial management solution for Cengage Learning – a major higher education publisher (formerly known as Thomson Learning, part of International Thomson).

We subsequently managed (on a freelance basis) a portfolio of major business and management textbooks from commissioning through to handover to production. The portfolio included several bestselling textbooks, and each book (typically over 700 pages in extent) came complete with a wide range of digital support materials on companion websites.

Wordhouse researched the market for each book and presented investment proposals for consideration via the publisher's internal validation procedures. We then coordinated the development of all print and online materials for each textbook, working closely with the in-house editorial, digital solutions and manufacturing departments.