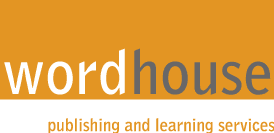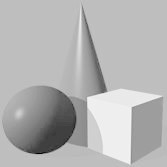 Publishing support solutions for education and training providers
Call Stephen Wellings now: +44 (0)7958 490936 or email: stephen@wordhouseonline.com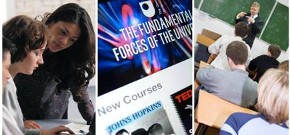 Frequently Asked Questions
If any of the answers below don't cover the question for your purposes, or if you have any other questions, please contact us by email and we will be happy to provide you with the information you need.
Can I visit Wordhouse? By all means. If you'd like to arrange a meeting with one of our editors to discuss a project, or if you just want to know more about the company, feel free to contact us by email.

Where is Wordhouse based?

We are based in Reading, Berkshire, UK, but provide our publishing and learning services anywhere in the world.



Can Wordhouse publish my book?

We can do all of the development work for potentially any kind of publication, from the ideas stage right through to producing print copies, or uploading the book to a digital platform. However, we do not actually publish books in the sense of taking them to market. We offer publishing services for many different client organisations which tend to have their own marketing, sales and distribution facilities.



What are Wordhouse's key publishing areas?

We develop books and digital content mainly for education providers, and tend to focus on finance, business and management topics. However we do offer publishing and learning services to all types of organisations, covering many types of subject matter.



What if I only want help with one aspect of publishing, such as proofreading? We can provide help with any aspect of the publishing process that you need help with. You don't have to ask us to do everything. The various stages in the publishing process are set out on our Publishing Support pages. We can help with any one of them, or any combination of them, depending on your needs.


How big is Wordhouse?

We are a lean company, with a small in-house project management team. This helps to keep our overheads low, and the cost to the client attractive. Much of the work involved in developing books and digital materials is carried out by our extensive network of editorial and publishing freelancers.


What sets Wordhouse apart from other publishing companies? We have extensive experience developed over many years of product development for publishers and other education providers. This includes school-level educational content as well as professional, undergraduate and postgraduate content. We have direct and current experience of delivering major print-based and online learning projects. We provide value for money, compared to other larger publishing support organisations. Our solid track record includes numerous educational publishing projects successfully completed, on time, within budget and to exacting quality standards.

Has Wordhouse any examples of previous work done? The wide range of different publishing assignments we have completed are described on our Case Studies pages. If you would like to see specific samples of materials we have developed, please contact us by email.


I need a printer for my book, can Wordhouse help?

Yes we can

. We would source the best printer and

materials needed for the specific job and budget, and manage the production process through to delivery of bound copies to the warehouse or destination of your choice.

What sort of organisations does Wordhouse offer services to? Our publishing support services are available to any type of organisation, although we do tend to specialise in providing them for professional bodies, training companies, publishing companies, and distance and e-learning providers. See our Clients pages for more information.
Does Wordhouse only publish material on finance, business and management?

No. We tend to focus on these topics because much of our work with clients has been in this subject area. However we have also developed first-class content on a wide range of other topics, including medicine, science, engineering, social science, arts and the humanities.

Can Wordhouse help me find a ghostwriter?

Depending on the content, we can commission and manage an author or technical specialist for you.




Does Wordhouse translate material into other languages?

We can do this, but we often advise against it if a client asks us. The reason for this is that, if a particular book or online product is aimed at a specific geographical market outside the UK, it is best for the translation to be done by a local publisher or provider. The local provider will have a much better knowledge of the needs of the local market, and should be able to provide a mother-tongue speaker to carry out the translation. We can advise on the various ways of doing this, and we can source suitable local providers in any non-UK market you wish to address. We can also help to negotiate the publishing or licensing arrangements with them, to ensure you get the best possible deal.

I am considering using Wordhouse's services, how do I get in touch? Either visit our contact page, call us on +44 (0)118 961 7578 or email Stephen at stephen@wordhouseonline.com.

There is plenty of comprehensive information on our site. However, if you cant find the answers to what you were looking for please get in touch.