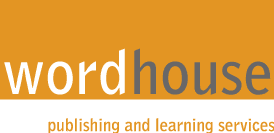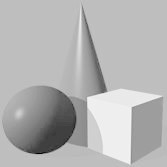 Publishing support solutions for education and training providers
Call Stephen Wellings now: +44 (0)7958 490936 or email: stephen@wordhouseonline.com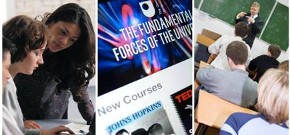 | | |
| --- | --- |
| Our content development services include: | |
Commissioning and managing writers

Whether developing materials from scratch, or revising an existing programme, Wordhouse can find the just right writers for your project. Once commissioned, we will manage and coach them, and edit, rewrite or source additional materials as necessary, to ensure that your learning materials are really effective, and delivered on time.
| | |
| --- | --- |
| Wordhouse can train novice writers, and coach experienced trainers or technical specialists, in the skillls of writing for learners. This ensures consistency of approach, adherence to your house style (which we can help you to develop) and good use of effective writing skills and modern learning methodology. | |
'I hear, and I forget.

I see, and I remember.

I do, and I understand.'

Confucius (attributed)

People learn by doing – not by passively reading text on paper or on screen, or by listening. Wordhouse instructional editors have specialist skills in editing or rewriting materials to ensure that learners are actively engaged in the learning process. This includes setting clear learning objectives, designing challenging but achievable learning tasks or activities along the way, and ensuring that learners have feedback on what they have achieved.

To give you a taste of the kind of improvements our instructional editors might make, to bring your learning content to life, take a look at our Motivating Learners checklist.
Once the material has been commissioned and writing is underway, Wordhouse can manage its development through all stages of the publishing process, to bound copies or digital master, and deliver on time, within budget and to agreed quality standards.

We have developed tried and tested project management methods over time, which help our clients to avoid the pitfalls that often delay or wreck materials development projects. Take a look at our tips on managing publishing projects.
Would you like to earn back some of your investment in developing your own learning materials? Wordhouse may be able to help you find new markets for your existing materials, in repurposed or restructured form.

With so many organisations developing their own materials, for use within the organisation, it may be that some of them are missing out on a good opportunity to recover some or all of their investment. In many cases it will be possible to repurpose, restructure or represent the material so that it meets a different market need.

For example, a printed manual on sales techniques could be broken down into smaller modules on individual sales skills, with each module published as a low-priced e-book. A product that was intended for students seeking a qualification, perhaps, could be targeted at a wider audience of individuals who need bite-size, instant support to develop their skills in specific areas.

Wordhouse has experience of advising organisations on how materials can be exploited in this way. We can:

rewrite or restructure the material to meet the new need

advise on a suitable platform or format for the repurposed material

help you find an appropriate route or channel to the new market

advise on how this can be done without undermining the value of the original material.

For an informal discussion, to identify how your materials could be repurposed, contact Stephen Wellings on 0118 961 7578 or by email at stephen@wordhouseonline.com.