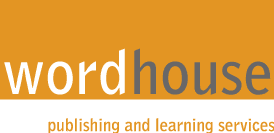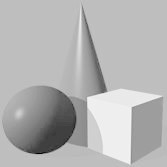 Publishing support solutions for education and training providers
Call Stephen Wellings now: +44 (0)7958 490936 or email: stephen@wordhouseonline.com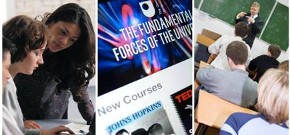 Our editorial and design services include:

Copyright

– one of the most frequently misunderstood aspects of publishing.
We can provide experienced and reliable writers for most types of writing assignment, and manage their work through to completion. Copyright ownership and publishing rights will usually be assigned to the client.

Drawing on our extensive list of freelance writers, we can assign subject matter specialists, academics, professional writers or instructional design specialists to your project and brief them carefully to ensure they meet the requirements accurately and on time.
Our copy editors will apply a consistent and high-quality editorial finish to your materials. They will address issues such as grammar, punctuation, spelling, consistency, omissions, weak writing style and so on.

If you have a house style, we will follow it. If you haven't got one, Wordhouse can develop a new one for you.
| | |
| --- | --- |
| If a more substantive edit is needed, our style editors can carry out more significant rewrites and improvements to help you get the message across. Style editors can work with material produced by weak writers, or with technical specialists who do not claim to have great writing skills. | |
At final draft stage (or preferably much, much earlier in the creative process), a good text or information designer can transform a good piece of writing into a totally professional publication.

Good text design ensures that a document communicates its message or information clearly and effectively, with an attractive style suited to its purpose. Wordhouse text designers have experience of a wide range of publications, including learning materials, reference and information works, and publicity and promotional pieces.
| | |
| --- | --- |
| | Copyright is one of the most frequently misunderstood aspects of publishing. Copyright infringement mistakes can be costly. Wordhouse can take the pain out of identifying material which is protected, finding the copyright owner, negotiating permission for its use (and fees, if payable) and ensuring the correct acknowledgements are made. |