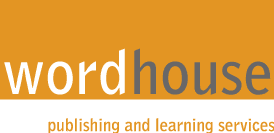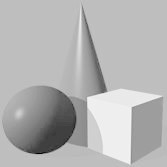 Publishing support solutions for education and training providers
Call Stephen Wellings now: +44 (0)7958 490936 or email: stephen@wordhouseonline.com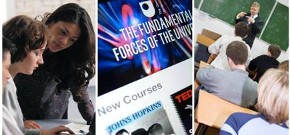 | | |
| --- | --- |
| Wordhouse has carried out assignments for a wide range of professional bodies, some of which – listed here – are briefly described lower down the page. | |
Aslib, The Association for Information Management

Wordhouse commissioned a range of new books and new editions for Aslib on information science, information management and librarianship.
Association of British Credit Unions

Using ABCUL's latest corporate branding guidelines, Wordhouse wrote and designed a new series of promotional booklets and newsletters. The assignment included taking detailed technical and design briefs from the client, picture research, copywriting, editing, typesetting and proofreading.
Chartered Institute of Internal Auditors

On behalf of Echelon Learning, Wordhouse managed the initial development and annual revision of a complete programme of distance and e-learning materials for students preparing for the CIIA's qualifications at Diploma and Advanced Diploma levels.
Chartered Institute of Management Accountants

CIMA Publishing called in Wordhouse when they needed the development a series of student training resources to be project-managed and completed on a fast-track basis: the series, comprising sixteen products, was produced and published in a digital format.
Chartered Institute of Public Finance and Accountancy

On behalf of Echelon Learning, Wordhouse managed the design, authoring, editing, desktop publishing, production and distribution of over 2,000 hours' worth of text-based open learning material for CIPFA, the leading public sector accountancy body. The materials comprised open learning study guides, revision guides, question banks and textbooks for each of the ten examinations (plus case study and project) which CIPFA students must pass to qualify for membership of their professional body. More than 5,000 A4 pages of learning materials were developed, at the equivalent of first year degree level, and they were updated by Wordhouse annually.
Chartered Institute of Purchasing and Supply

After a rigorous procurement tendering process, Wordhouse won a prized contract to develop a new programme of learning materials for the Chartered Institute of Purchasing and Supply (CIPS). During an intensive 18 month period, Wordhouse developed 17 course books for CIPS, each comprising around 350 pages.

Wordhouse proposed and agreed the overall structure, approach and instructional design with CIPS, then commissioned and managed all authors and technical reviewers through to completion. Wordhouse created a house style for CIPS and managed all stages of the editorial process – including instructional editing, copy-editing, design and layout, proofreading and indexing – right through to press-optimised PDFs.

The materials were created using a sophisticated proprietary content management system (CMS) and stored as XML files. Wordhouse and CIPS then worked together on the further re-development of the materials for other markets, as well as further support and e-learning products.
| | |
| --- | --- |
| | Wordhouse helped Dyslexia Action, the national charity and education provider for dyslexic people and teachers, to prepare the ground for a major overhaul of its Dyslexia Institute Literacy Programme. The programme, a detailed guide to teaching reading and spelling, consisted of a 600-page manual, highly illustrated and comprising numerous tables containing lists of phonetic symbols, had to be converted from its latest PDF version back into MS Word documents so that Dyslexia Action's authors could begin the work of revising and updating the manual. |
When the IFS School of Finance – formerly the Chartered Institute of Bankers – wanted to develop a new qualification in Personal Financial Planning for teenage and adult learners, it commissioned Wordhouse to write the learning materials for each of the planned ten units of the qualification, for delivery online. Working from the IFS syllabuses, Wordhouse structured each unit and wrote all text, questions and activities, and sourced all illustrations. Following layout and final checking, the materials are now being delivered as part of the School of Finance's wide range of specialist and non-specialist offerings.

Wordhouse has also provided ad hoc editorial support for other IFS publications – including, for example, its 'Certificate in International Trade and Finance'.
Institute of Commercial Management

Wordhouse has managed the revision, editing, design, typsetting and printing of a number of ICM's business studies textbooks. We also produced Defining Business Success, a selection of case studies of award winners of the National Business Awards, which was a collaboration between the NBA, the ICM and Southampton Solent University.
Royal College of Anaesthetists

Wordhouse assisted the College in the management, development and production of a service standards audit manual for hospital anaesthetic departments and also provided a re-design of the College's bi-monthly membership magazine that is distributed to 11,000 members.
| | |
| --- | --- |
| | On behalf of Echelon Learning Ltd, publishers of LearningMatters.com, Wordhouse managed the commissioning and editorial development of a vast range of bite-sized modules on town planning issues, published by the RTPI. |