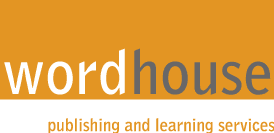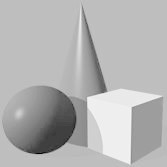 Publishing support solutions for education and training providers
Call Stephen Wellings now: +44 (0)7958 490936 or email: stephen@wordhouseonline.com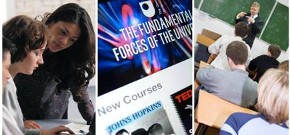 Teaching and learning can be tricky tasks to cross once you've covered the basics. Here are some helpful handbooks on the following areas:

teaching
training
open & distance learning
elearning
instructional design
learning needs analysis
professional development
writing textbooks.

Feel free to click on the book of your choice to direct you to their Amazon page.
Visible Learning for Teachers: Maximizing Impact on Learning

John Hattie

2011 | Routledge

In November 2008, John Hattie's ground-breaking book Visible Learning synthesised the results of more than fifteen years research involving millions of students and represented the biggest ever collection of evidence-based research into what actually works in schools to improve learning. Visible Learning for Teachers takes the next step and brings those ground breaking concepts to a completely new audience. Written for students, pre-service and in-service teachers, it explains how to apply the principles of Visible Learning to any classroom anywhere in the world. The author offers concise and user-friendly summaries of the most successful interventions and offers practical step-by-step guidance to the successful implementation of visible learning and visible teaching in the classroom.
How to Teach

Phil Beadle

2010 | Crown House Publishing

The ultimate (and ultimately irreverent) look at what you should be doing in your classroom if you want to be the best teacher you can possibly be. How to Teach is the most exciting, most readable, and most useful teaching manual ever written. It is not the work of a dry theorist. Its author has spent half a lifetime working with inner city kids and has helped them to discover an entirely new view of themselves. This book lets you into the tricks of the trade that will help you to do the same, from the minutiae of how to manage difficult classes through to exactly what you should be looking for when you mark their work. How to Teach covers everything you need to know in order to be the best teacher you can possibly be.
Not Quite a Teacher: Target Practice for Beginning Teachers

Tom Bennet

2011 | Bloomsbury Publishing

This book, although light in tone, has a serious intent: to reassure trainee and beginning teachers that are parachuted into difficult schools without anything like the right level of preparation. Tom Bennett walks you through the training and initial teaching practice, offering practical advice and wisdom from the more experienced vantage point of hindsight. This double-narrator style allows you to identify with the situation, learn from the experience and then critically reflect on your own teaching journey. But most importantly, this is a teacher training guide disguised as something actually readable.
Human Resource Development: Beyond Training Interventions 7th edition

Margaret Anne Reid, Harry Barrington and Mary Brown

2004 | Chartered Institute of Personnel and Development

Acclaimed on publication as 'the most comprehensive British analysis of training philosophies, approaches, methods and their underlying historical context currently available in print', successive editions of Training Interventions have ensured 'it remains a definitive text' on training in the UK. For the seventh edition, the new co-authors have revised and updated the text to take account of the growing emphasis on interactive learning, online learning and other recent developments. The new edition also adopts a more accessible and student friendly approach, with case material, examples, activities and questions to aid student learning.
Human Resource Practice 5th edition

Malcolm Martin, Fiona Whiting and Tricia Jackson

2010| Chartered Institute of Personnel and Development

This is the only text designed specifically for the new CIPD Certificate in HR Practice. New to this edition: three new chapters on job analysis and design, reward systems and change management; more on customer service skills; more on employment law; more examples of real-life practice; online resources.
Work Psychology: Understanding Human Behaviour in the Workplace 5th edition

John Arnold, Ray Randall, Fiona Patterson, Joanne Silvester, Ivan Robertson and Carey Cooper

2010 | Pearson

The fifth edition of this market-leading textbook retains its popular blend of theory, research and examples. Substantially revised and updated with extensive new material that reflects contemporary research and debate, the book offers an accessible and fascinating examination of human behaviour in today's workplace. Covering a broad range of core topics, the book is suitable for undergraduate students in business, management, and psychology as well as those studying for professional qualifications.
Strategies for Sustainable Open and Distance Learning Volume 6

Andrea Hope and Patrick Guiton

2005 | Routledge

Adaptability and the ability to handle rapid and ongoing change are essential for successfully managing any modern educational enterprise, and open and distance learning is no exception. In an often over-looked field, this volume examines the nature of sustainability in open and distance learning using case material from a wide range of current educational contexts worldwide. The books themes include: reflection and analysis of the management of change, collaboration, staff development, quality assurance and funding in an increasingly globalized environment.
Distance and Flexible Education Applying ICT for an Innovitive and Open Learning

Beatriz Fainholc

2011 | Nova Publishers

This book explores and identifies, from the perspective of distance education with the use of ICT, theoretical-practical contributions for an educational, phenomenological, critical, and contextualised practice, in order to analyse and understand the new phenomena of the electronic online tele-educational modalities that have reached their peak in the twenty-first century.
The SAGE Handbook of E-learning Research

Richard Andrews and Caroline Haythornethwaite

2007 | SAGE Publications

This handbook provides a state-of-the-art, in-depth account of research in the rapidly expanding field of E-learning. The first of its kind, it provides reviews of over 20 areas in E-learning research by experts in the field, and provides a critical account of the best work to date. The contributors cover the basics of the discipline, as well as new theoretical perspectives.
E-learning and the Science of Instruction: Proven Guidelines for Consumers and Designers of Multimedia Learning 3rd edition

Ruth Clark and Richard Mayer

2011 | Wiley

Thoroughly revised and updated, this third edition of the best–selling book offers a comprehensive review of multimedia learning for both users and designers. The book contains design principles that are written to increase learning while debunking many popular theories about good design. The book also contains the most current research and includes new topics (e–learning for educators, new delivery technologies, social media, and more) and offers helpful guidelines. The book's many examples: create working multimedia that inform the research guidelines; have been update to include real–world screen captures; extend principles to illustrate their application to synchronous e–learning tools.
E-learning by Design 2nd edition

William Horton

2011 | Wiley

Since the first edition of E–learning by Design, e–learning has evolved rapidly and fringe techniques have moved into the mainstream. Underlying and underwriting these changes in e–learning are advances in technology and changes in society. The second edition of the bestselling book E–Learning by Design offers a comprehensive look at the concepts and processes of developing, creating, and implementing a successful e–learning program. This practical, down–to–earth resource is filled with clear information and instruction without over simplification. The book helps instructors build customized e–learning programs from scratch—building on core principles of instructional design to: develop meaningful activities and lessons; create and administer online tests and assessments; design learning games and simulations; and implement an individualized program. "Every newcomer to the field will find this edition indispensable, while professionals will find much needed contemporary information to manage the rapid changes happening in our field.
Trends and Issues in Instructional Design and Technology 3rd edition

Robert Reiser and John Dempsey

2011 | Pearson

Written by the leading figures in the field, this book clearly defines and describes the rapidly converging fields of instructional design, instructional technology, and performance technology. The book discusses the trends and issues that have affected the field in the past and present, and those trends and issues likely to affect it in the future. It includes writings from Walter Dick, Marcy Driscoll, Don Ely, Kent Gustafson, David Hawkridge, Mike Hannafin, John Keller, David Jonassen, David Merrill, Charlie Reigeluth, Rita Richey, Allison Rossett, Bob Reiser, and Jack Dempsey.
Principles of Instructional Design 5th edition

Robert Gagne, Walter Wagner, Katharine Golas and John Keller

2005 | Cengage Learning

This pioneering text describes a rationally consistent basis for instructional design, based in cognitive psychology and information-processing theory. The authors prepare teachers to design and develop a course, unit, and module of instruction, outline the nine stages of instructional design procedure, and integrate current research and practice in the movement toward performance systems technology. The Fifth Edition of Principles of Instructional Design emphasizes the social and cultural context of learning, learner-centered principles, and the affordances of new technologies and learning environments.
Instructional Design 3rd edition

Patricia Smith and Tillman Ragan

2004 | Wiley

From K-12 to corporate training settings––the Third Edition of Patricia Smith and Tillman Ragan's thorough, research-based text equips you with the solid foundation you need to design instruction and environments that really facilitate learning. Now updated to reflect the latest thinking in the field, this new edition offers not only extensive procedural assistance but also emphasizes the basic principles upon which most of the models and procedures in the instructional design field are built. The text presents a comprehensive treatment of the instructional design process, including analysis, strategy design, assessment, and evaluation.